CHARTERED ACCOUNTANCY COURSE
The Chartered Accountancy Course in India is offered by the Institute of Chartered Accountants of India. The course equips the students with the best of the education benchmarked with international standards. It provides the cutting edge to grow the necessary skill sets which enables an individual to choose any emerging or traditional outfit in financial discipline. The CA course is one of the most intensive and comprehensive courses which makes industry ready soldiers who can take any challenging role in the financial world.


The CA course has three levels main levels which encompasses not just theoretical concepts but also supplemented with rigorous practical training.
CA Course – Three Levels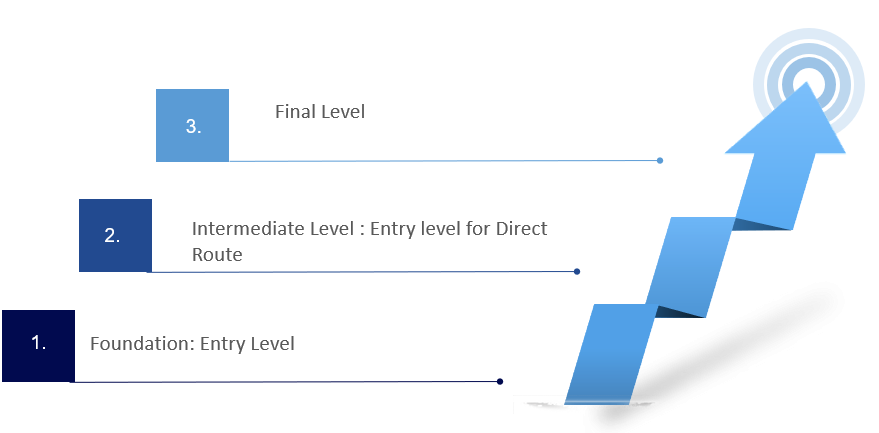 On completion of all the three levels alongwith the articleship training, one becomes a qualified Chartered Accountant who not only holds a certificate by the ICAI but also accredited with post graduate qualification and an internationally recognised designation.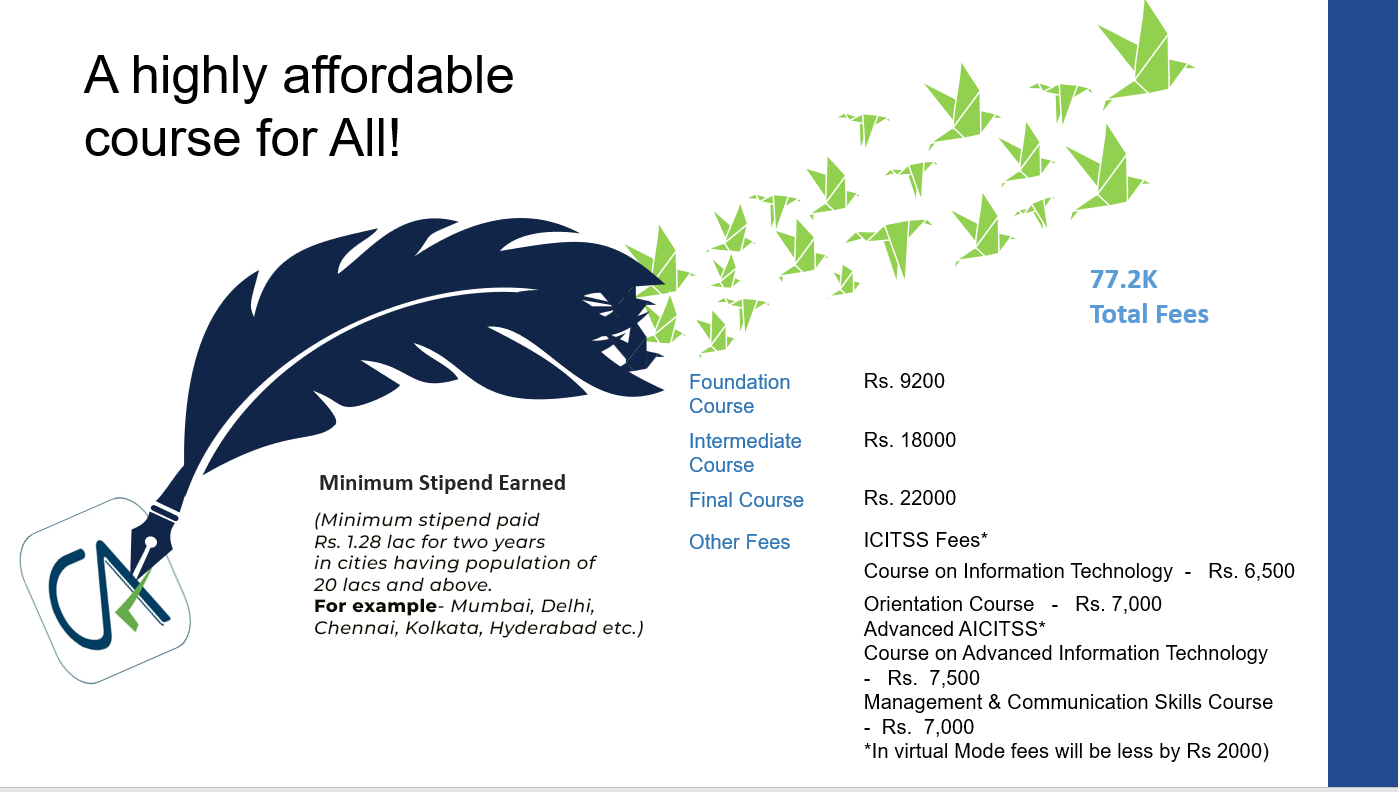 Dream CA Believe CA Achieve CA