The Institute of Chartered Accountants of India (ICAI) is a statutory body established by an Act of Parliament, viz. The Chartered Accountants Act, 1949 (Act No.XXXVIII of 1949) for regulating the profession of Chartered Accountancy in the country. The Institute, functions under the administrative control of the Ministry of Corporate Affairs, Government of India. The ICAI is the second largest professional body of Chartered Accountants in the world, with a strong tradition of service to the Indian economy in public interest.
The affairs of the ICAI are managed by a Council in accordance with the provisions of the Chartered Accountants Act, 1949 and the Chartered Accountants Regulations, 1988. The Council constitutes of 40 members of whom 32 are elected by the Chartered Accountants and remaining 8 are nominated by the Central Government generally representing the Comptroller and Auditor General of India, Securities and Exchange Board of India, Ministry of Corporate Affairs, Ministry of Finance and other stakeholders.
Over a period of time the ICAI has achieved recognition as a premier accounting body not only in the country but also globally, for maintaining highest standards in technical, ethical areas and for sustaining stringent examination and education standards. Since 1949, the profession has grown leaps and bounds in terms of members and student base.
Regulate the profession of Accountancy
Education and Examination of Chartered Accountancy Course
Continuing Professional Education of Members
Conducting Post Qualification Courses
Formulation of Accounting Standards
Prescription of Standard Auditing Procedures
Laying down Ethical Standards
Monitoring Quality through Peer Review
Ensuring Standards of performance of Members
Exercise Disciplinary Jurisdiction
Financial Reporting Review
Input on Policy matters to Government
Committee on Career Counselling
the Committee on Career Counselling is a non-standing committee of the ICAI constituted under regulatory provisions of The Chartered Accountants Act, 1949. The main objective of the Committee is to promote the Commerce Education in India with special focus on CA course amongst Secondary, Senior/ Higher Secondary, Graduate/Post Graduate students as well as other stakeholders.
CA. Aniket Sunil Talati
CA. Ranjeet Kumar Agarwal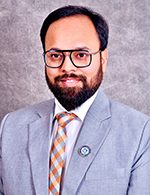 CA. Rohit Ruwatia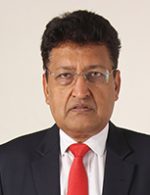 CA. (Dr.) Rajkumar Satyanarayan Adukia
CA. Rohit Ruwatia, Chairman
CA. (Dr.) Rajkumar Satyanarayan Adukia, Vice-Chairman
CA. Aniket Sunil Talati, President (Ex-officio)
CA. Ranjeet Kumar Agarwal, Vice-President (Ex-officio)
CA. Chandrashekhar Vasant Chitale
CA. Durgesh Kumar Kabra
CA. Dheeraj Kumar Khandelwal
CA. Mangesh Pandurang Kinare
CA. Priti Savla
CA. Sridhar Muppala
CA. Prasanna Kumar D
CA. Rajendra Kumar P
CA. Cotha S Srinivas
CA. Sushil Kumar Goyal
CA. Gyan Chandra Misra
CA. (Dr.) Raj Chawla
CA. Hans Raj Chugh
CA. Charanjot Singh Nanda
Advocate Vijay Kumar Jhalani
Shri Chandra Wadhwa
CA. Kavit Devkinandan Dave
CA. Sandeep Madanlal Desarda
CA. Mayurkumar Harilal Modha
CA. Maliwal Rahul Kalulal
CA. Rajesh Sharma
CA. Taparia Kapil
CA. (Dr.) Mukesh Ruwatia
CA. Manoj Kumar Gupta
CA. Bivor Kumar
Terms of Reference of the Committee:
To promote the Commerce Education with special focus on CA course from class VIII onwards, Secondary, Senior/ Higher Secondary, Graduate/Post Graduate students as well as other stakeholders in India and Abroad.
 To develop and promote motivational stories and creative contents for disseminating Knowledge with focus on CA Education.
 To promote the Commerce Education amongst the Students & other Stakeholders through Information Technology (regular Modifications & Maintenance of Committee's website), using of mobile technology & using of such other tools.
To conduct training programmes for School/ College/ University Teachers & to organize Skill India Programme.
To suggest/ provide inputs for commerce education syllabus, study material and other aspects of commerce education delivery system, guidelines etc. at Secondary, Higher/ Senior Secondary, Graduate/ Post Graduate level etc. to enable it to integrate & align with commerce education. (To suggest for Uniform commerce education /University course development programme)
 To undertake career counselling at Global Level and to advise students at Secondary school Higher/ Senior Secondary school, Graduation/ Post Graduation level & others.
To organize and participate in Career Counselling Fairs/ exhibitions or any other activities programmes in India & Abroad to promote the Commerce education with special reference to Chartered Accountancy course.
To organize Workshops, Deliberations, Elocution, Quiz, Debate, Essay Writing, Talent Search programme and other contests to attract the students towards Accountancy education (With Special focus on CA Course).
 To interact & collaborate with universities, Institutions of Higher Learning, National/ State Boards, Professional Organisations, Professional Accounting bodies & other entities of India & Abroad to receive information aligning with the objectives.
 To provide guidance to the immediate Qualifying Chartered Accountants in the form of self-assessment of the skill-sets and area of interest.
To organize Faculty Development programmes (as per requirements) for carrying out the activities of the Committee.
To take up any other activities aligning with the afore mentioned objective.